The Problem:
- Late spring 2019, Sunrise Spas in Grimsby was searching for a solution for their manufacturing facility metal roof section.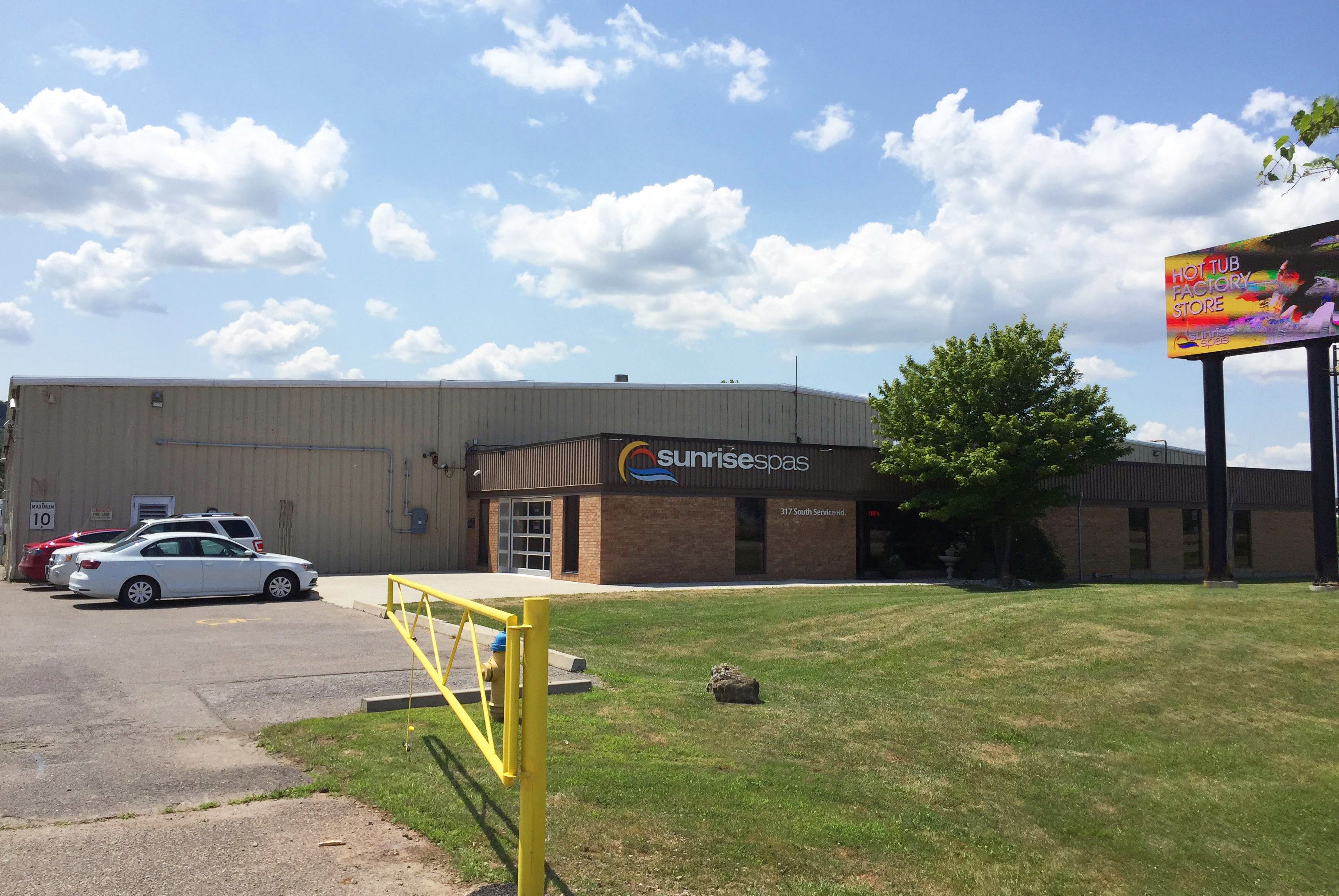 - Over time, heaving, cracking and damage had occurred and they were experiencing multiple recurring roof leaks, which became a hindrance and disruption to operations.- The existing roof system consisted of a 2/12 pitch low-slope metal roof.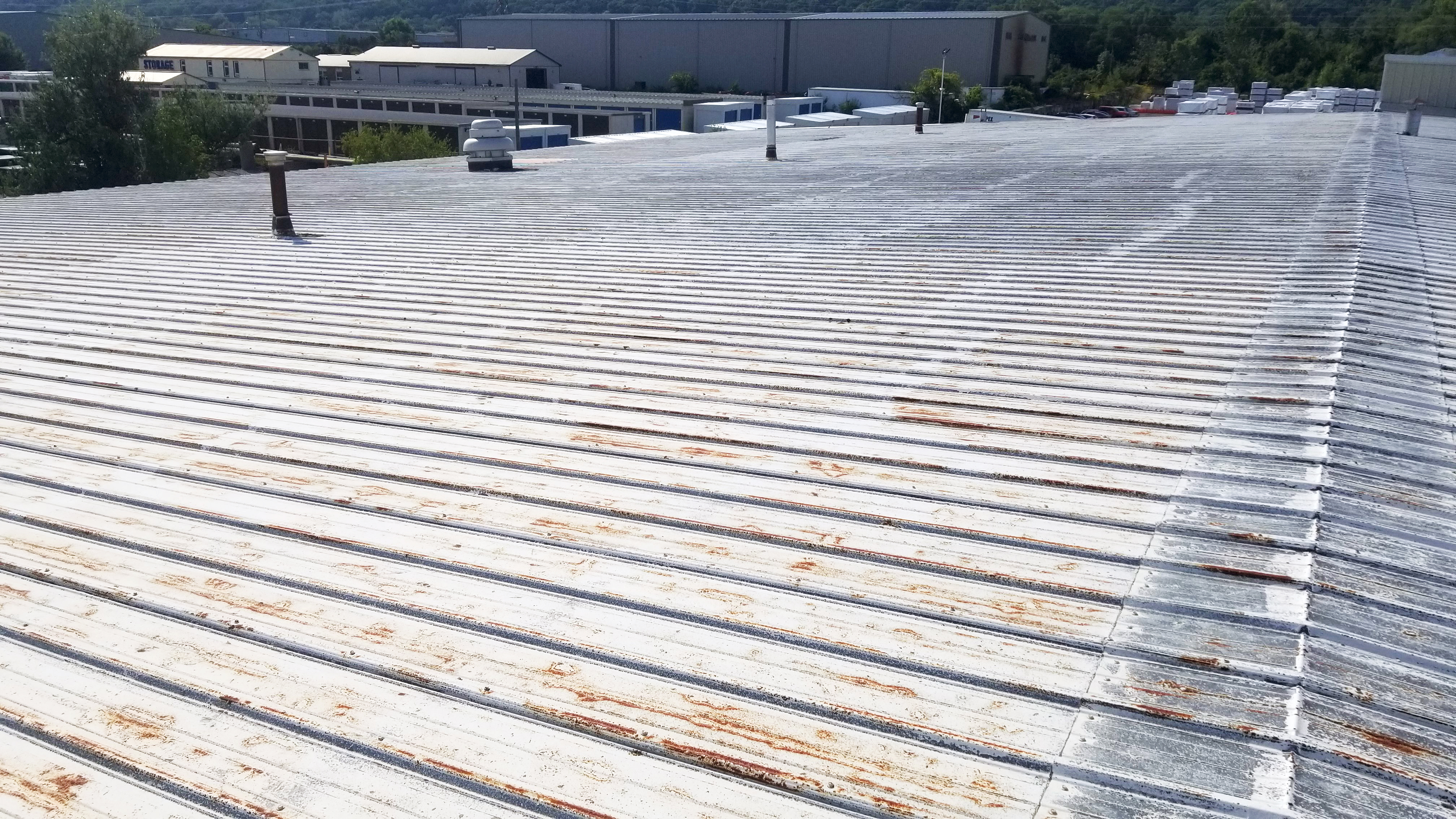 - The majority of the leaks were coming from roof stacks and curb protrusions.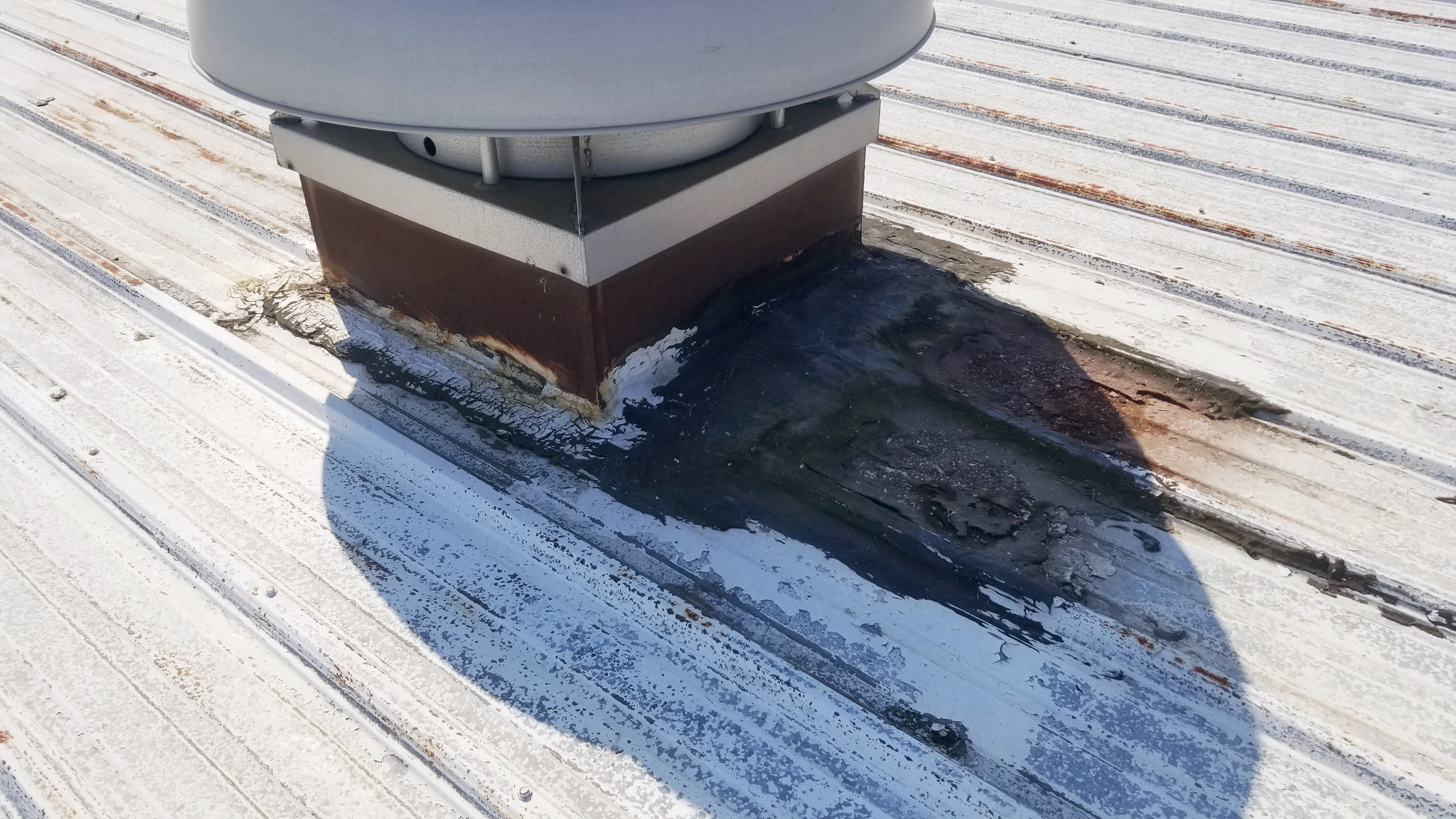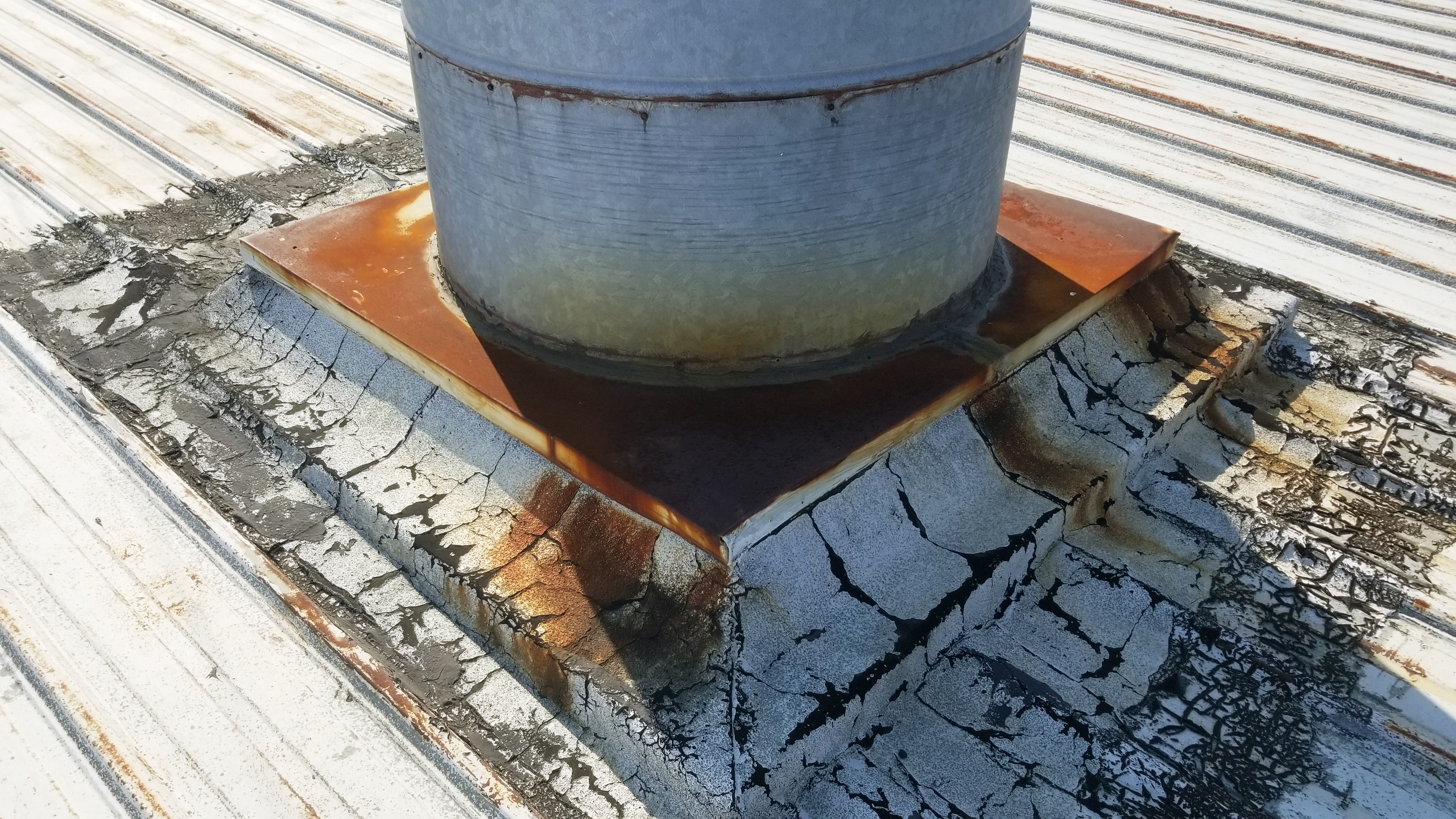 - These details created a metal-on-metal interface that could only be sealed with roofing cements.
- The leaks had been repaired multiple times, however they would return after a short while due to constant vibrations from machinery and attached protrusions.
- The prospect of completely removing and replacing their current system with a new metal roof had first been explored, however it was quickly realized that this process could result in lengthy production downtime. Opening the roof envelope and exposing their manufacturing facility to the elements and possible debris was not in favor.
The Solution:
- Sunrise Spas requested a roof assessment by Watertite, were it was identified that the majority of leaks were occurring from the interface between their metal roof and each protrusion.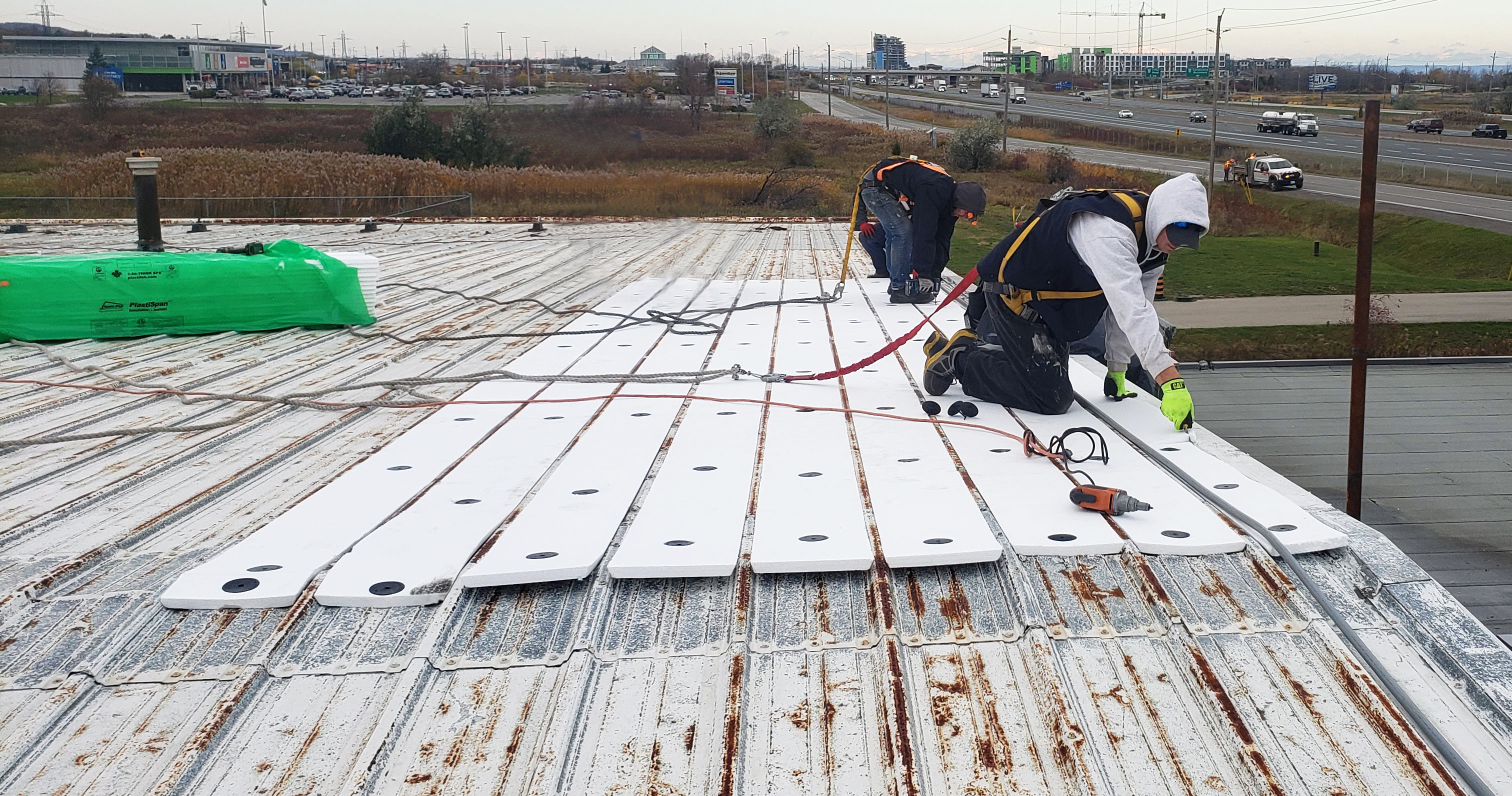 - A new PVC Duro-Last Overlay System was identified as an ideal solution, as the custom prefabricated protrusion flashings would provide a malleable interface. This would allow future vibrations and heaving to occur with ease, ensuring a perfect monolithic seal throughout their guaranteed 20 year warranty.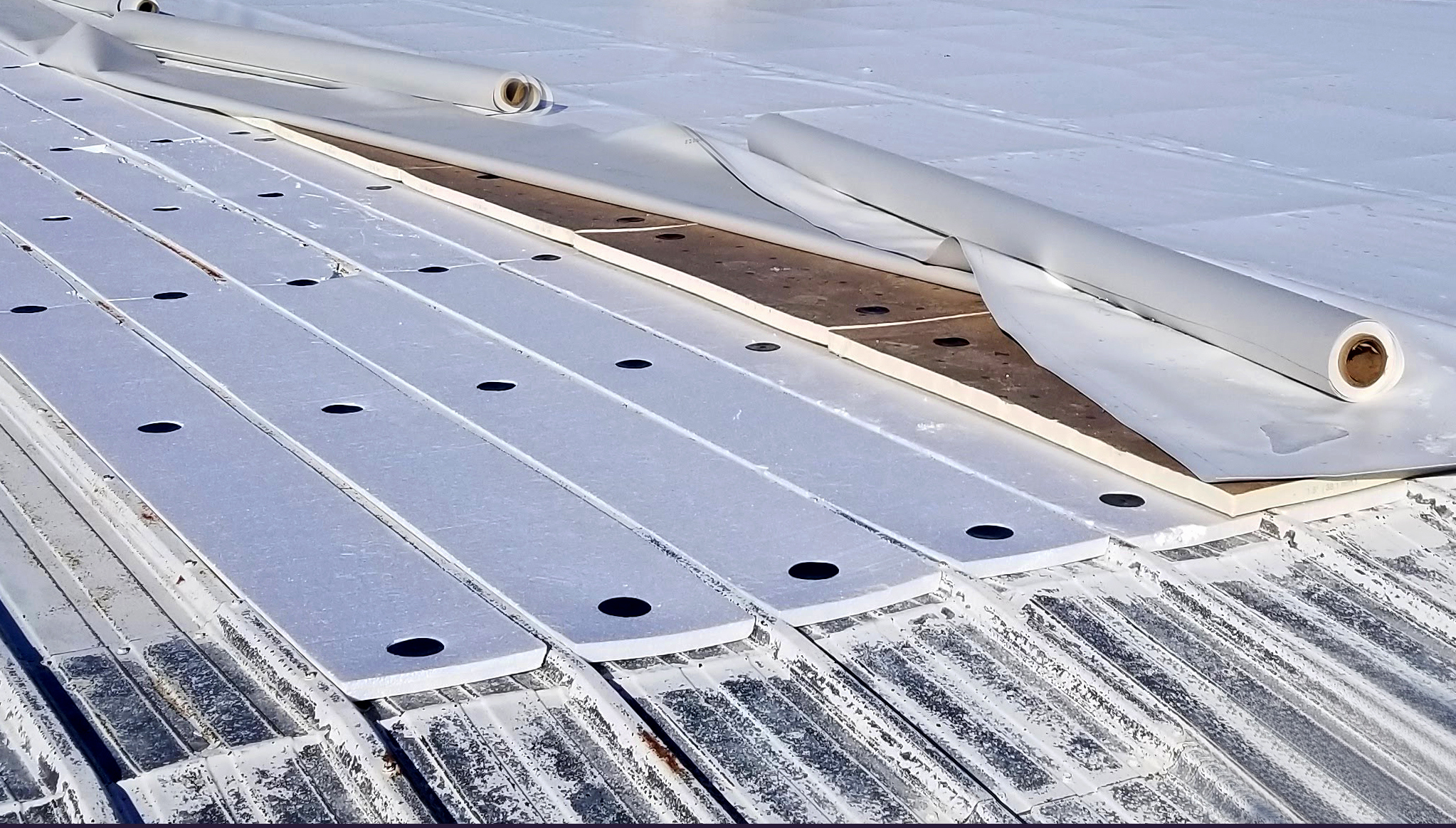 Customization of the System:
- Sunrise Spas had also identified other concerns they wished to address. The solar energy array on their adjacent roof section required a proper access for service technicians. This was facilitated by creating a walkway across the new PVC roof with Duro-Last Roof-Track® III Walkway Pads.
- The heating and cooling efficiency of their building was also lacking. In addition to the flute filler insulation, Watertite installed an additional 1.5" of Polyisocyanurate insulation, increasing the roof's R-Value to R-12.5. This was in compliment to the existing batten insulation in the ceiling below the roof, creating a new protective value of approximately R-20.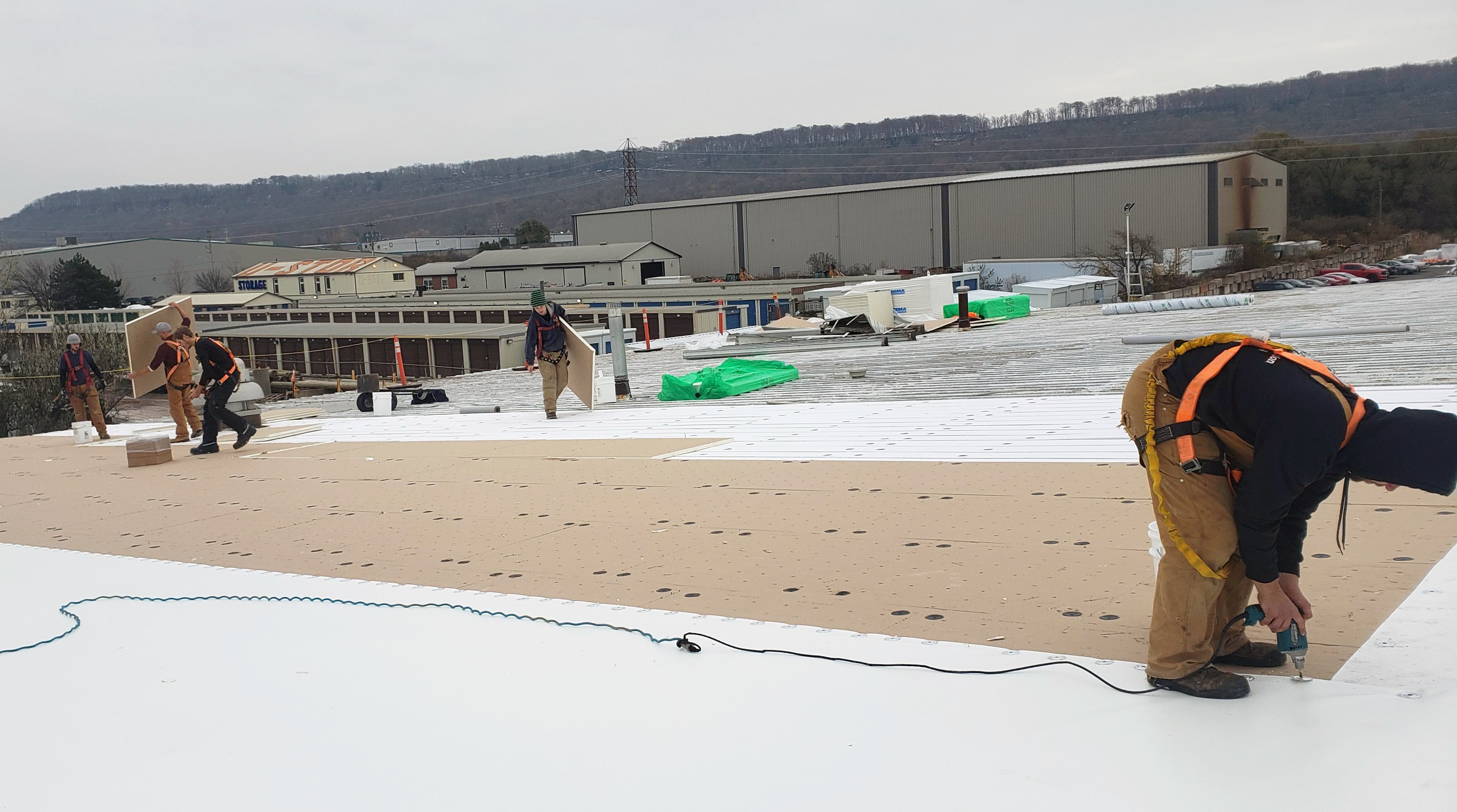 - The eavestroughs along the roof perimeter had also been leaking and were damaged from falling ice. Watertite installed new 24 gauge steel commercial-grade eavestroughs and downpipes.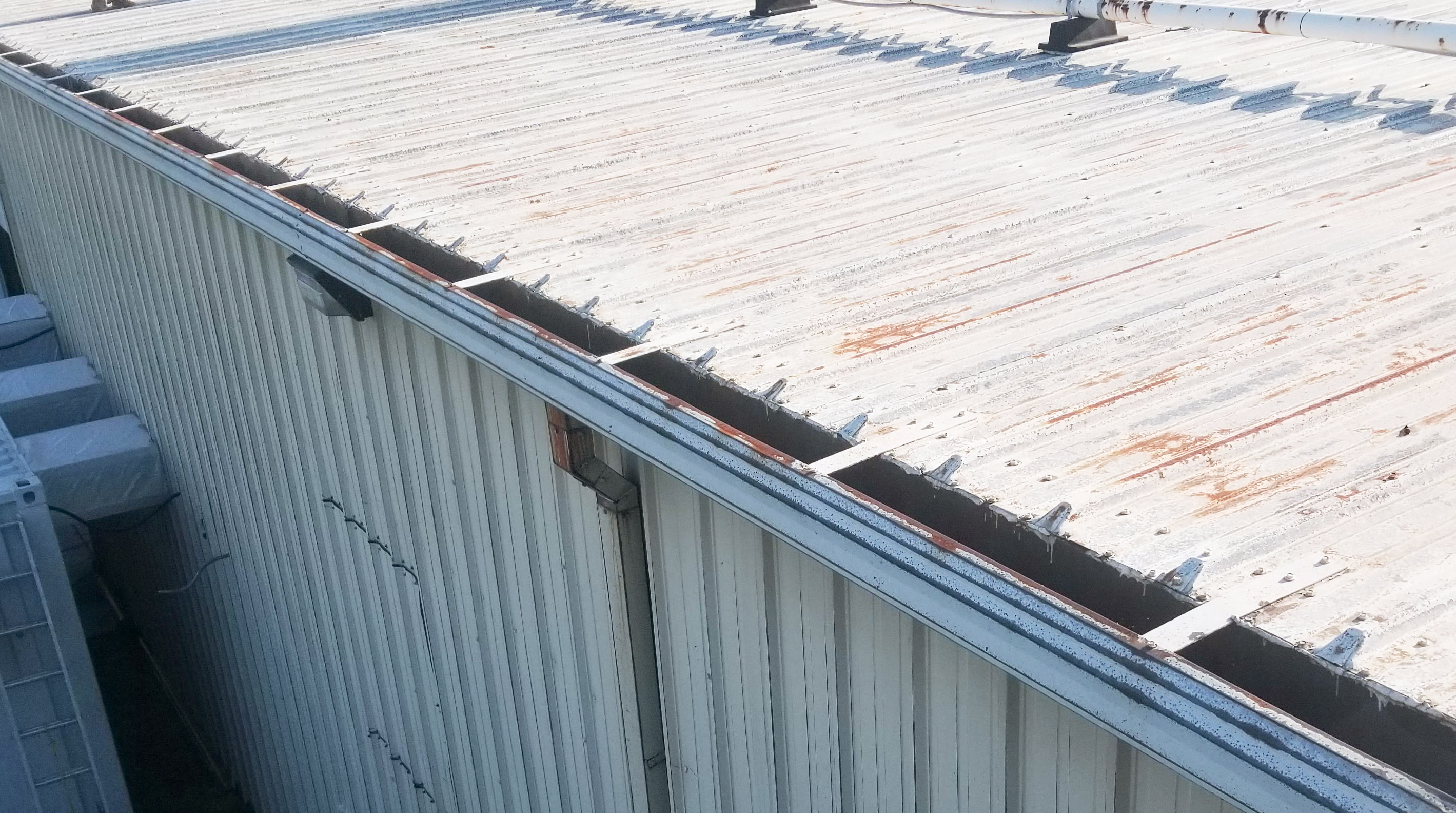 - The existing enclosed downpipes had also been damaged by the internal expansion of water turning to ice. Watertite replaced these with an open-channel downpipe, which would then allow for expansion during freeze and thaw cycles, preventing any future damage.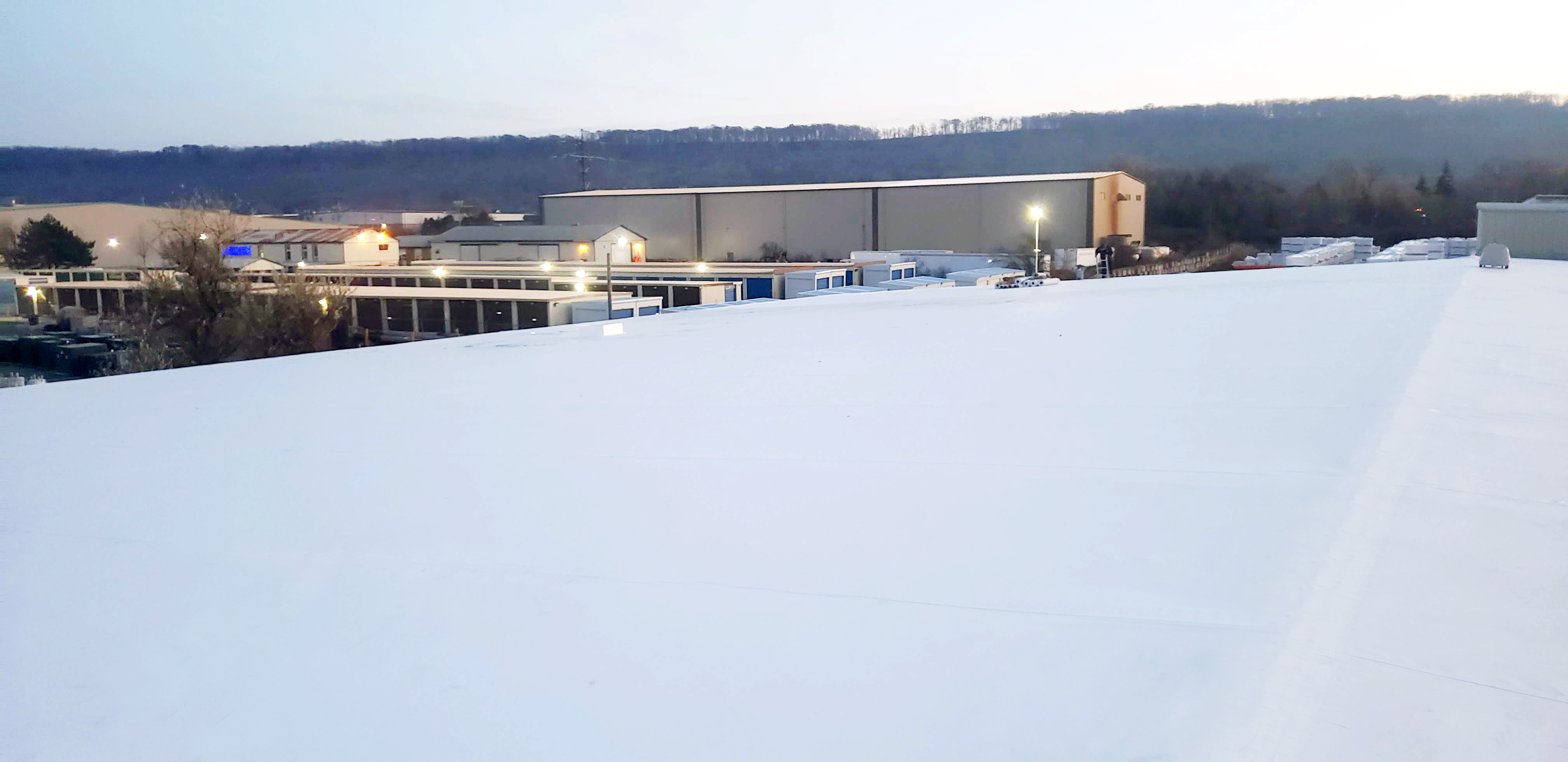 The Outcome:
- The PVC Duro-Last Metal Roofing Ov erlay System Watertite Roofing installed put an immediate end to all leaks occurring in their facility.
- Sunrise Spas stayed fully operational throughout the entire installation process with no disruptions to production or operations.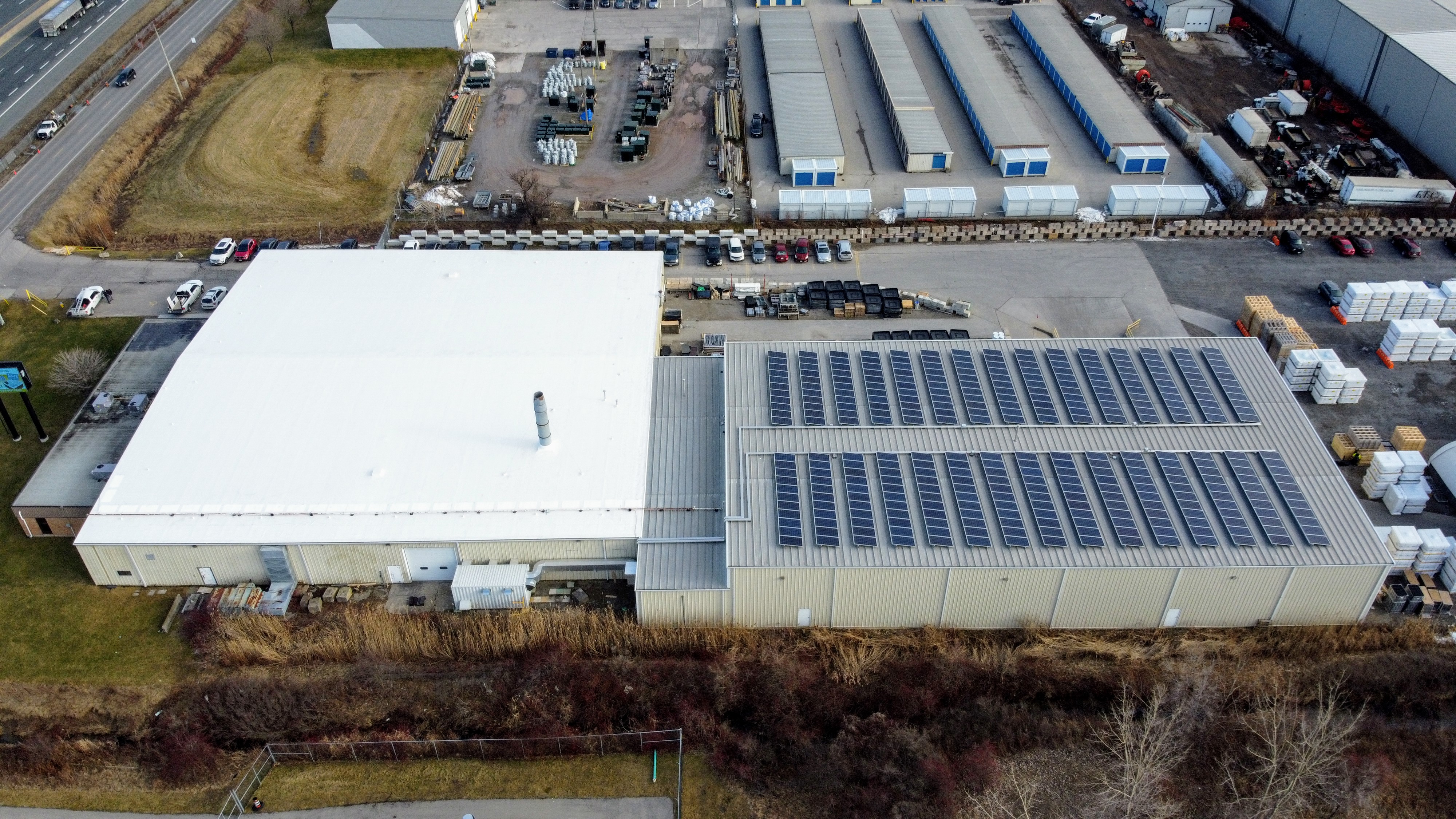 - Sunrise Spas soon thereafter experienced lowered cooling and heating costs, resulting in significant long-term energy savings.Considering all components of this project and upon completion of this project, Sunrise Spas gave Watertite Roofing the proudly received and complimentary remark, "It is rare when a contractor delivers on everything they had promised."